Improvements & Updates
TagMarshal Installation
Bear Creek Golf Club is setting the pace to increase member satisfaction. We consider pace an asset and key experience factor. We are currently in the process of installing TagMarshal receivers in each golf card to track on course activity, giving our staff the best intelligence to handle pace of play issues swiftly and accurately. Unlike other software, TagMarshal identifies pace of play offenders that are indeed the group holding others up. In additon to receivers for carts, we will have receivers available for walking groups as well. We'll update you as soon as nstallation is complete! 10/20/17
---
Bunker Renovation
Work was recently completed regarding our bunker renovation and we couldn't be more pleased! See some awesome before and after photos below, and then come out and see for yourself! 9/29/17
Before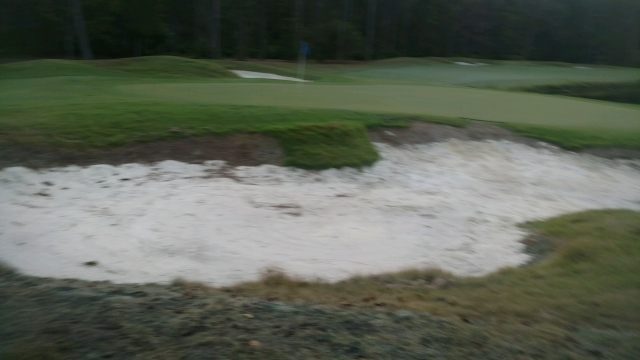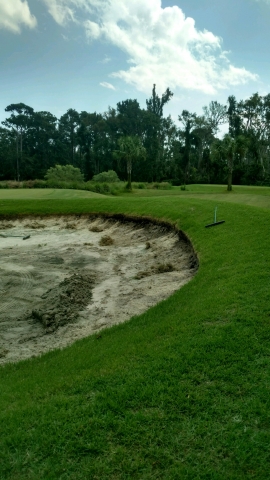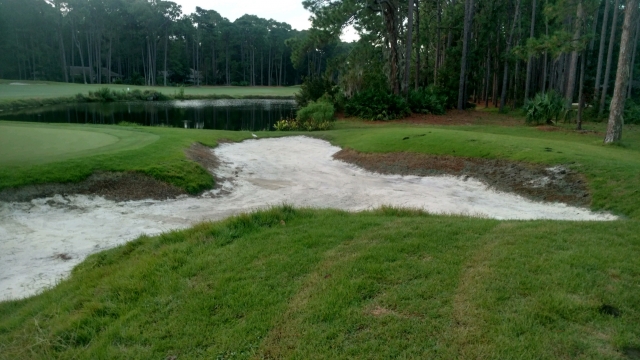 After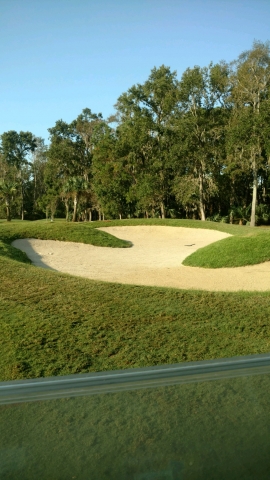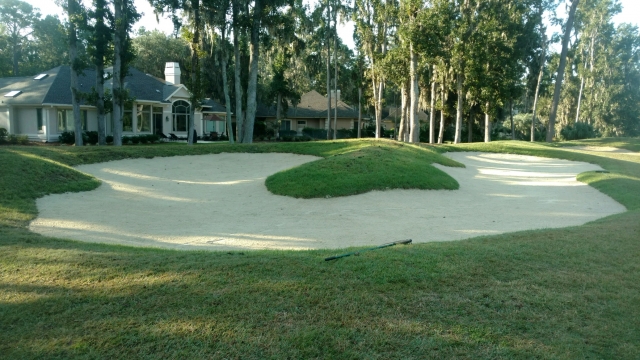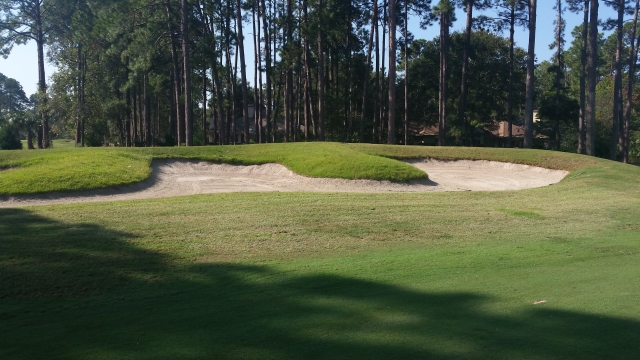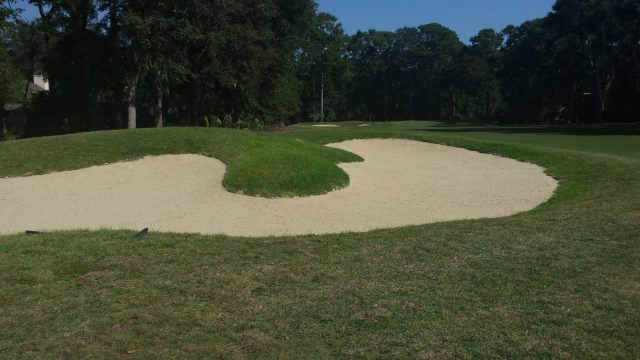 ---
New Staff Members
Welcome to Our New Staff Members! 9/3/17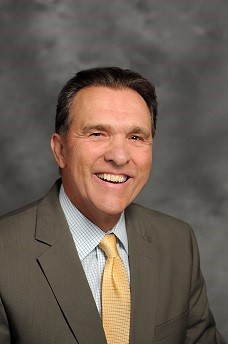 Jerry Wargo has joined the Bear Creek Golf Club team as a member in the Golf Shop/ Starter-Ranger staff. In addition, Jerry will lead efforts to secure group outings and tournaments from the Corporate, Association Meetings and Conventions market.
Jerry is a 32 year Sales and Marketing veteran in the Hotel, Travel and Hospitality industry. Jerry spent the majority of his career with Marriott International in Global Sales, in addition to Leadership positions with Hyatt, Wyndham and Hilton hotels. Most recently, as the General Manager of the Hampton Inn Hilton Head Island.
Jerry and his wife Gail reside in Hilton Head Plantation, and Gail is the Director of Sales and Marketing at the Westin Hilton Head Island Resort. Jerry and Gail have two children, Katie, a graduate of Clemson University and University of Georgia, former CDC associate, now engaged in World Health, residing in Lyon, France. Kevin, a recent graduate in Accounting and Finance at the University of Dayton, is an associate of PwC in Atlanta.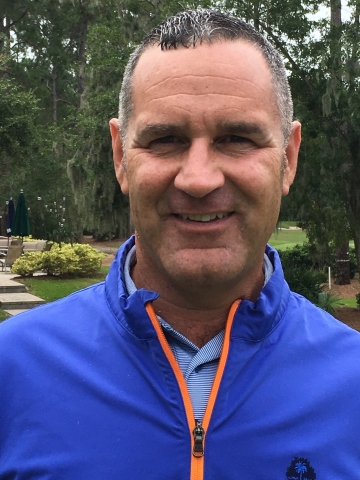 Tom Iredell is a PGA member who has a long impressive list of Golfing and golf industry accomplishments. He has most recently been a member of the May River Golf Club Professional staff. While at May River, Tom's responsibilities included Golf Instruction, Golf Operations Management, Pace of Play management and Sales and Promotions for the club. Tom has successfully preformed similar duties at the Country Club of Hilton Head, Hilton Head National and Long Cove Country Club. Tom has a long resume of successes as a player to include winning the 1998 Hilton Head Open and participating in the 2005 Verizon Heritage Invitational.
Tom is a skilled and talented instructor and will be leading our instructional program here at Bear Creek. His local market knowledge will also prove valuable in promoting Bear Creek to the golfing public.
---
Irrigation Pump Installation
Check out the progress on our irrigation pump installation! 8/29/17